Our Services
AE2S Nexus offers a host of services to help our rural and regional clients succeed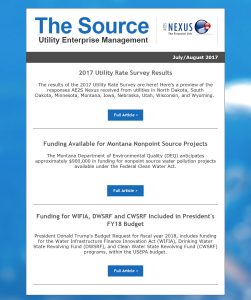 Get
The Source

delivered to your inbox!

The Source is a quarterly technical-based newsletter that features financial and utility rate issues and resources for utility managers, city finance managers, and auditors.
Recent Posts From The Source
Utility Rate Survey
AE2S Nexus conducts an annual rate survey of utilities in the Upper Midwest to help utilities gauge their rates against similar sized systems.