With the beginning of $350 billion being injected into local economies through the American Rescue Plan Act (ARPA) State and Local Fiscal Recovery Fund, government officials are busy prioritizing needs and working through the guidance from the U.S. Treasury on how the funds can be used.
A recent survey conducted by the International City/County Management Association of over 500 city and county managers showed that more than 80% of respondents said they are using ARPA funds to invest in infrastructure. Within the infrastructure classification, water and sewer infrastructure leads the way with 84% of survey respondents saying they are looking to fund these projects with the ARPA funds.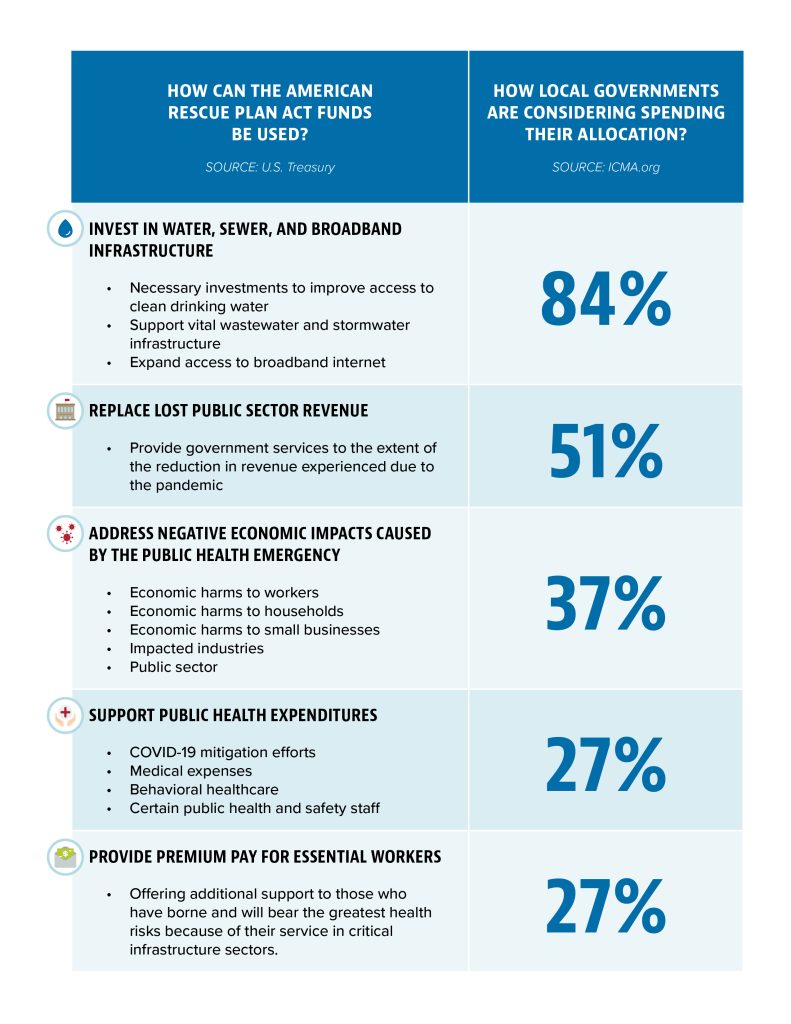 Cities over 50,000 population can request their money directly from the U.S. Treasury. Smaller communities, classified as Non-Entitlement Units (NEUs), need to request their share of funding through their respective State. While there are similarities, each State has a different approach to working with NEUs. With only half of each government entity's allotment currently available, and the second half available next year, understanding how ARPA funds can be used and how to work with your elected leaders and citizens to prioritize needs is critically important.
If your community is looking for assistance in requesting funding, understanding how it can be used, or need help prioritizing needs, you can contact Rocky Schneider at AE2S Nexus at Rocky.Schneider@ae2s.com or 701-306-4505.